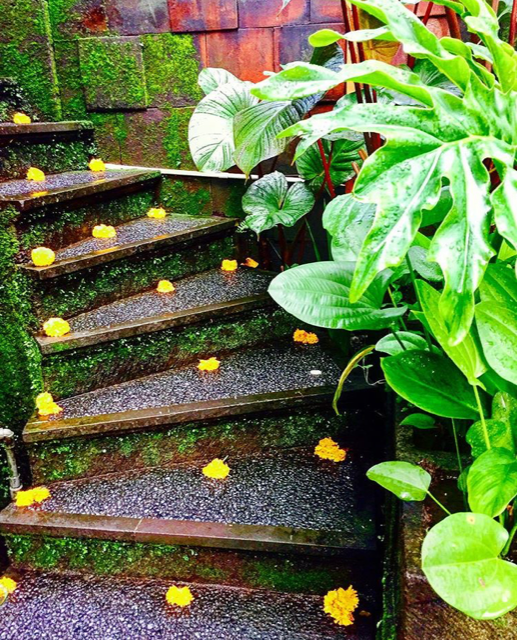 One of the many Bali traditions that made an imprint on my heart was the art of giving. Giving love, joy, beauty, gratitude…there are offerings/blessings (palm leaves, bamboo, flowers, rice, incense) to the Hindu Gods everywhere you go, every turn, every landmark, at all hours of the day. You'll see people putting their offerings in front of their homes, in their cars, on buildings, in front of stores, on scooters…You'll turn the corner and notice marigolds delicately placed on steps to bless your step. These offerings add to the beautiful spirit of Bali and its people, who are genuinely kind, giving, and appreciative.
It's these small, selfless acts of giving and kindness, that stop you in your tracks to appreciate the beauty of being alive, of having community, of having love. You appreciate the beauty of the higher spirit around you and practice gratitude for everything.
I share this picture of Bali's beauty to inspire all of us to give more, anytime you can, in whatever capacity. Small selfless acts of giving and kindness can add beauty to someone's life. Wishing everyone an amazing day of being alive. 
♥️