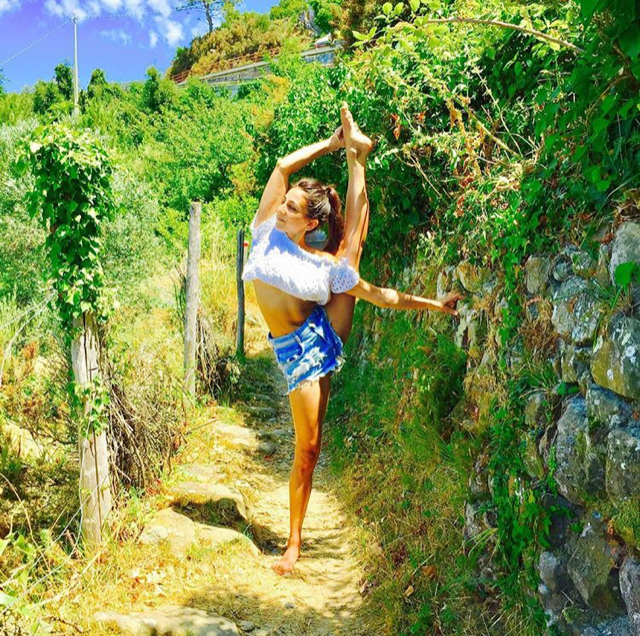 I'm so grateful for having a tough past as it brought me to, and fostered, my passion for yoga. I was shaped by my past, as we all are, and as a result, I had insecurities about my body, an unhealthy view of food, feeling like I never fit in, anxiety, depression, and a constant feeling of wanting everyone to approve and like me.
I've experienced the loss of my mother and father, foster care, adoption, abandonment, and verbal and emotional abuse; and I operated out of fear, and insecurity, and put myself down constantly.  Not to say these things have disappeared completely, but yoga has connected me to myself.
I feel my breath flow through my living body, I've become stronger mentally and physically, I feel taller, more graceful, more agile, more confident, have mental clarity, and I've discovered how amazing the human body is and all it can do.  I now eat cleaner and appreciate whole real food, I manage my anxiety and depression, I feel the connection with my breath and body, I feel the living energy moving through me and through everything around me.
Yoga is a true gift to yourself, a gift that never stops giving. It's science, it's community, it's spiritual, its peace, it's love.  For me, yoga is pure Magic.